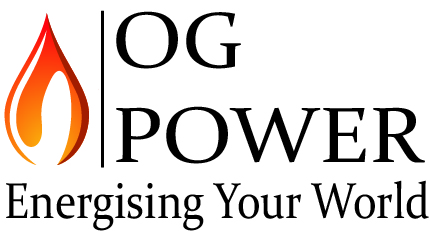 GAS ENGINE TECHNOLOGY
reliable | efficient | worldwide
MOTORTECH GmbH is an international developer and manufacturer of ignition systems, air/fuel ratio control systems, gas engine control systems as well as other accessories for the worldwide power generation industry with stationary gas engines.
With a focus on research and development, the company is demonstrating cutting edge when it comes to adjusting ignition systems with regard to efficiency and profitability. Products developed by MOTORTECH as well as products developed in cooperation with almost every well-known engine manufacturer (MAN®, CATERPILLAR®, WAUKESHA®, MWM/DEUTZ®, PERKINS®, AJAX® etc.) have led to a strong and well established position in the industry. The favorable worldwide strategic position of the company is being continuously extended and improved by more than 200 employees at plants in Celle, Germany and Kolobrzeg, Poland and a subsidiary in the United States and China to meet our customers needs.
Take Advantage of our Benefits
Equipment for all kinds of stationary gas engines
Development of hardware and software solutions
Design and production of innovative system solutions and individual solutions
Delivery and maintenance of ignition and control systems
Extensive test procedures to assure highest levels of product safety
Comprehensive technical support
From problem analysis to new design
Fastest possible delivery of gas engine accessories and replacement parts of all kinds
Specialists in electronic controls and for gas engines used for CHP and compressor drives
Installation and on-site repair – in emergencies and around the world, around the clock
Modular structured technical training courses to give qualified personnel the current expertise
At MOTORTECH we have been working hard to meet the needs of our customers for almost 30 years.
We always strive to be one decisive step ahead of the rest! This is how we have proven ourselves worthy of being your qualified partner for stationary gas engines. The continuous new and further developments of our product line for ignitions, controls and monitoring of the combustion process, ensure maximum availability and efficiency of your gas engines. With greater efficiency comes fewer emissions which is good for our environment. If you have any questions or concern, please feel free to contact us. We guarantee you a solution for your gas engine.
Efficient & reliable
Regardless of which gas qualities you use, our system components optimize an engine's operating reliability and efficiency while simultaneously extending the lifespan of your equipment. This leads to longer maintenance cycles and improved profitability. Our wide range of customer service leaves nothing to be desired and unfailingly supports our customers around the globe.
Innovative development
We develop innovative hardware and software solutions for engine management that will keep your gas engine state-of-the-art for years to come. Our microprocessor-controlled ignition controlles MIC3 series, MIC4 series, MIC5 series, MIC6 series, high performance ignition coils, DetCon detonation control system, PowerView3 ignition data monitoring and ALL-IN-ONE CHP control system for gas engines exceed the most stringent future requirements. On the mechanical side MOTORTECH is developing gas mixers and throttles for various engine sizes and gas qualities. Our patented PolyMotTM spark plug leads and extensions represent the highest standards in quality and reliability. Efficiency-enhanced engines, highly compressed mixtures, as well as the use of a great variety of gas types are putting greater demands on the entire ignition system. These requirements can only be met by precision ignition behavior and efficient control of the ignition spark. For this MOTORTECH has developed the MOTORTECH Output Stage Technology (MOST) which makes it possible to adjust ignition spark duration with different available ignition voltages as well as constant spark intensity.
Mechanical products
Six high-tech CNC machining centers and other precision machines for processing metal and plastic parts are available for the production of mechanical products. To achieve the greatest reliability, we use state-of-the-art laser technology to weld and mark parts.
Local service
When things get hot our service team is at your site. Regardless of which part of the globe we need to travel to. We know that the stakes are high – and therefore we also outperform the others. That is because we want everything run smoothly at your site. Everywhere and at any time. This is entirely keeping with our motto: Let us drop everything and work on your problem!
Technical Training – The key to your success
Qualified personnel are the prerequisite for seamless and efficient operation of your equipment and engine. To a large extent they define the level of availability, reliability and lifespan of your systems.
The newly built training center at our headquarters in Celle is designed to teach specialists the professional handling of MOTORTECH products. All trainings are based on a hands-on approach and have practical relevance.
In addition to state-of-the-art presentation technology, especially designed demonstrators of products, such as MOTORTECH ignition controllers of the MIC series, the ALL-IN-ONE or the DetCon20, are available in our practical lessons. Special workbenches are equipped with the necessary tools for operations such as disassembling gas regulation systems – for example the VariFuel2 – and simulating the functions of the VariFuel2 and the EmCon5. An engine simulator completes the equipment and make state-of-the-art trainings possible.
Generac Holdings Inc.
Since 1959, Generac has been a leading designer and manufacturer of a wide range of power generation equipment and other engine powered products. As a leader in power equipment serving residential, light commercial and industrial markets, Generac's power products are available globally through a broad network of independent dealers, distributors, retailers, wholesalers and equipment rental companies, as well as sold direct to certain end user customers. Since January, 2017 MOTORTECH GmbH is a part of the Generac holdings inc.